Buy Black- Year end review
It has been a long and interesting year...a lot of growth took place in all aspects of my life. I needed to step back in some places and others I had to STEP UP!! All in all I am grateful for the lessons I have learned and I am looking forward to learning more. Whew!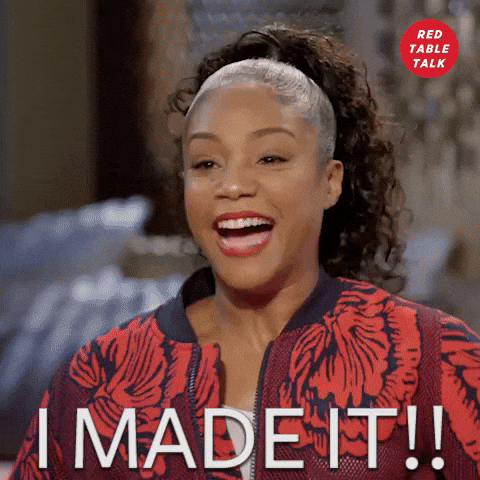 One quest that I set out for myself is to support and #shopblack as much as possible. This can sometimes be a feat but I found that it was easier than I thought once the effort is there. Depending on where you live there may or may not be local opportunities for buying black...that should not stop you! This post will outline some of the places I patronized this year, both local in Indiana as well as brands online.
This list is in no particular order...
1) Mother's Earth, LLC- The parent company to the product line Down to Earth Tooth Dirt, an amazing resource for holistic oral hygiene care. There are various blends of "tooth dirt" in addition to: dental kits, mouth rinse, toothbrushes and more! The charcoal floss is one of my absolute favorite products that I always keep stocked. I was recommended to this brand about 3 years ago and have enjoyed using the products ever since, its THAT good! They are located in Indianapolis, IN and you can find them at the store front Be Bella located at 305 W. 42nd Street or online by visiting: http://MothersEarth.co
2) The Lip Bar- I have known about the lip bar for about 3.5 years. When I first made the truly intentional choice to go vegan, I HAD to find a vegan cosmetic line! Although I do not wear much makeup, the little bit that I DO wear I wanted to be sure that it was cruelty free and did not contain animal byproducts. The lip bar has amazing and vibrant lip colors and recently expanded into offering full face makeup! They now have eyeliner, blush/highlighter palate, foundation, mascara-the WORKS! I personally have enjoyed exploring new lip colors as I have never been much of a lipstick wearer. The eyeliner is hands down the best I have ever tried! They have a storefront in Detroit, MI but you can also find them online: https://www.thelipbar.com/
3) Ginger + Liz- Nail polish as always been a secret fetish of mine!! When I was younger, I had evvvvery color imaginable! That passion grew again when I discovered Ginger + Liz. Vibrant colors and quality lacquers that are of course vegan and cruelty free. They most recently had a sale and let's just say I stocked up on the colors I did not have ;-) you can find them online by visiting; https://gingerandliz.com
4) The Food Architect Indy- Corey is an amazing bio-mineralist that lives and breathes the alkaline lifestyle. The Food Architect as he is known on social media, is a trained vegan chef that puts not only extreme effort but also lots of love into each and every dish he prepares. I remember the first time I had his famous burrito....I WANTED MORE!!! His ability to take ordinary dishes and make them extraordinary is truly a gift. I enjoy using his Alkaline Seasoning and most recently purchased TWO of them in hopes of not running out in the next couple of months. This is an "all in one" seasoning that has an amazing flavor and tastes great on ANY dish you have to prepare. Check him out by visiting: https://thefoodarchitectindy.com
5) One United Bank- Although this is not technically "buying black" another concept is to "bank black". Unfortunately, there are not very many local black banks but there are a few spread throughout the US. Our family decided to bank with One United Bank moving our funds from the traditional banks located in Indiana. I enjoy the monthly newsletter from One United that highlights something new in the banking industry or black business. It is refreshing to see representation in this field. You can learn more by visiting: https://oneunited.com
6) Melanin Hair Care- Hair can be a touchy topic for natural curly girls! I used to be a product junkie...smh. However, I have found a staple and it doesn't look like I'll be switching anytime soon. YouTuber Naptural85 came out with her product line Melanin Hair Care and it has been in my rotation ever since! She currently has an elongated styling cream and hair/body oil. The amount of product that you get for the price is INSANE! You truly only need a little to go a lonnnnng way. A leave-in conditioner is coming in 2020 and I CANNOT WAIT-yes, I am on the pre-order list!! My curls pop EVERY time without fail...even with a mid week twist or a refresh, my curls consistently stay bouncy and fresh. You can find out more about this product line by visiting: https://melaninhaircare.com
Other black owned brands I have used or purchased from in 2019:
* Deeply Rooted- IG: deeplyrooted9
* Be Bella- https://bebellacompany.com
* Now Boarding Bags- https://nowboardingbags.com
* Just 4Resh- https://just4resh.com
* Camille Rose Naturals- https://camillerose.com
* The Eco Baby Co. - https://theecobaby.co
* Herb N Evolution- https://herbnevolution.com
* Brewers Bakes- https://eatbrewerbakes.com
* Vegan Eats and Treats- IG: toriveganeatsandtreats
*Maria's Candles- IG: marias_candles
(Disclaimer: Some brands mentioned may not be a completely vegan brand but offer vegan + cruelty free products/items)
I hope you enjoyed learning a little bit more about some of the brands I enjoy! Let's make intentional effort next year! Shop small, shop local but most of all SHOP BLACK!
See y'all in 2020...
#shoplocal #shopblack #vegan #vegannailpolish #melanin #haircare #umoja #unity #community #goals #blackmamavegan #eatandlivelikeyougiveaf